Requested on
September 8th , 2019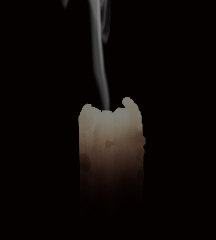 Asking for alot of prayers that my husband will get a answer tomorrow about this job.He has always worked.This man has worked since he was 16 even when he couldn't get work when we were younger and had kids he worked at Red Lobster as a hostess.But now he can only look for programming jobs cause he gets told he to smart for a factory job!!Yes in the past he has been told that and they wont hire him.He is over stressed!!But like he said in his prayer God has never let us down.Which I can say he hasn't.He has lead him to build this great website!!But all this guy thinks or wants is a job!So please pray cause i know if he gets bad news he going to take it hard!!

I want to also say Thank u for all the kind hearted people out there.Who have offered to help us with either money to keep the lights on or just prayers in this time of need we r in.Without u guys we would most definitely have no power or anything.So please pray he gets good news cause we r still struggling to make it.

God Bless!!!Thank u from the bottom of my heart for everything!!